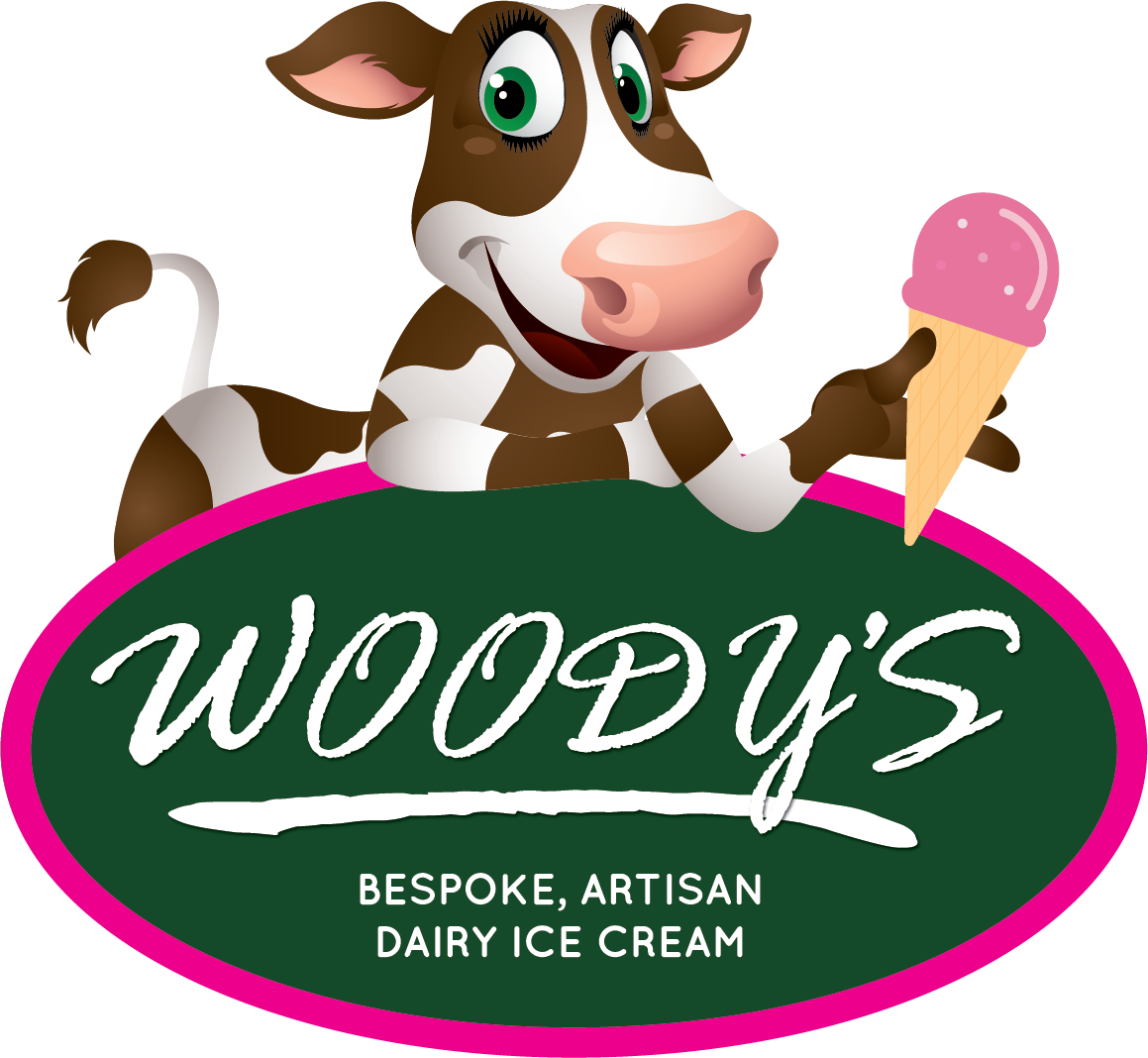 Bespoke, Artisan, Dairy Ice Cream!
Right in the heart of the Ayrshire countryside, is where the Woody's magic happens!
Based on our family farm, near Galston, over 300 Litres of Woody's Ice Cream is produced every single day within our small factory premise.  Here we use small batch freezers, ensuring great precision and pride goes into each and every one of our batches of Luxury Dairy Ice Cream.
Woody's is a small family business who strives to produce the highest quality of products as well as delivering an exceptional service to each and every one of our customers throughout Scotland.
There is one unique ingredient we have in our Ice Cream that compares to no other…
Our very own Creamy milk! We collect our milk straight from our herd of prize winning cattle which have been in our family for over 5 generations. It is this ingredient that sets Woody's Ice Cream apart from other Ice Cream producers, leaving our products with a unique and creamy taste with a high level of nutritional value.
Our Ice Cream can be found in retail outlets and restaurants throughout Ayrshire and the South West where we deliver to on a weekly basis with our very own fleet of Woody's Vehicles.
Do you want to buy direct? In the centre of our local village, Mauchline (the home of Rabbie Burns) you can visit Woody's Ice Cream Parlour & Dessert bar to treat yourself to a choice of 16 delicious flavour's of Ice Cream. Available to sit in or take away.
Coming soon…. We have our new Ice Cream Parlour opening in Stewarton, Ayrshire very soon!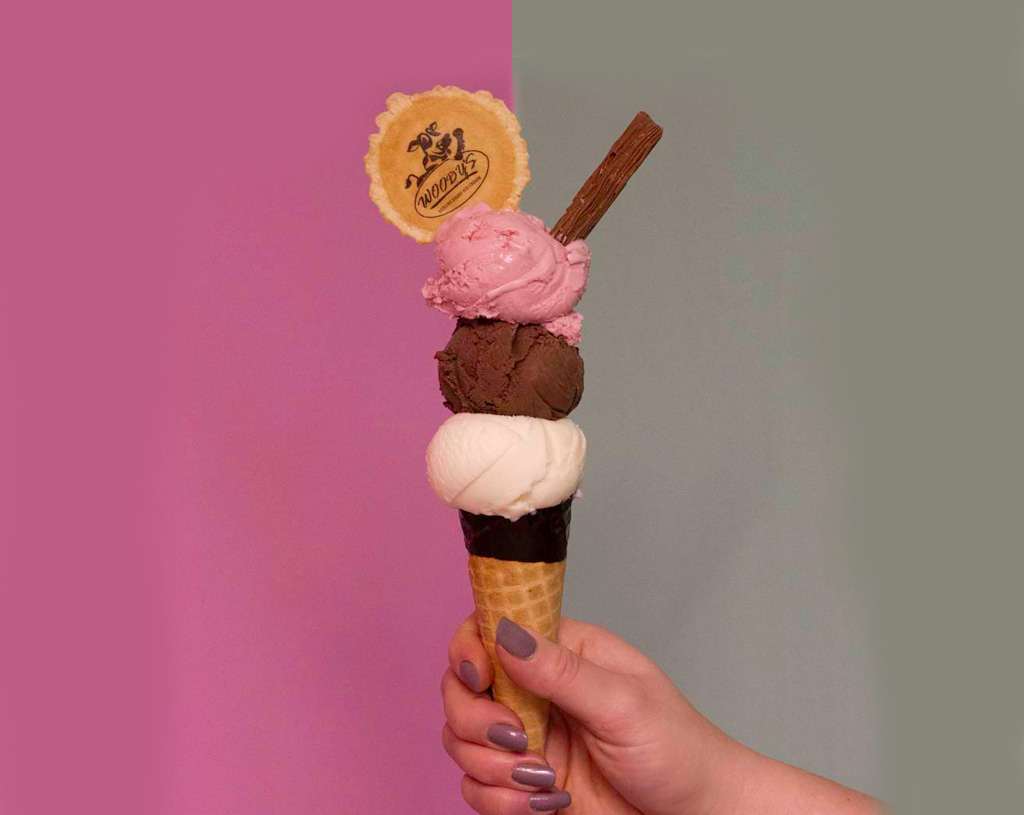 You won't get any fresher than Woody's Ice Cream!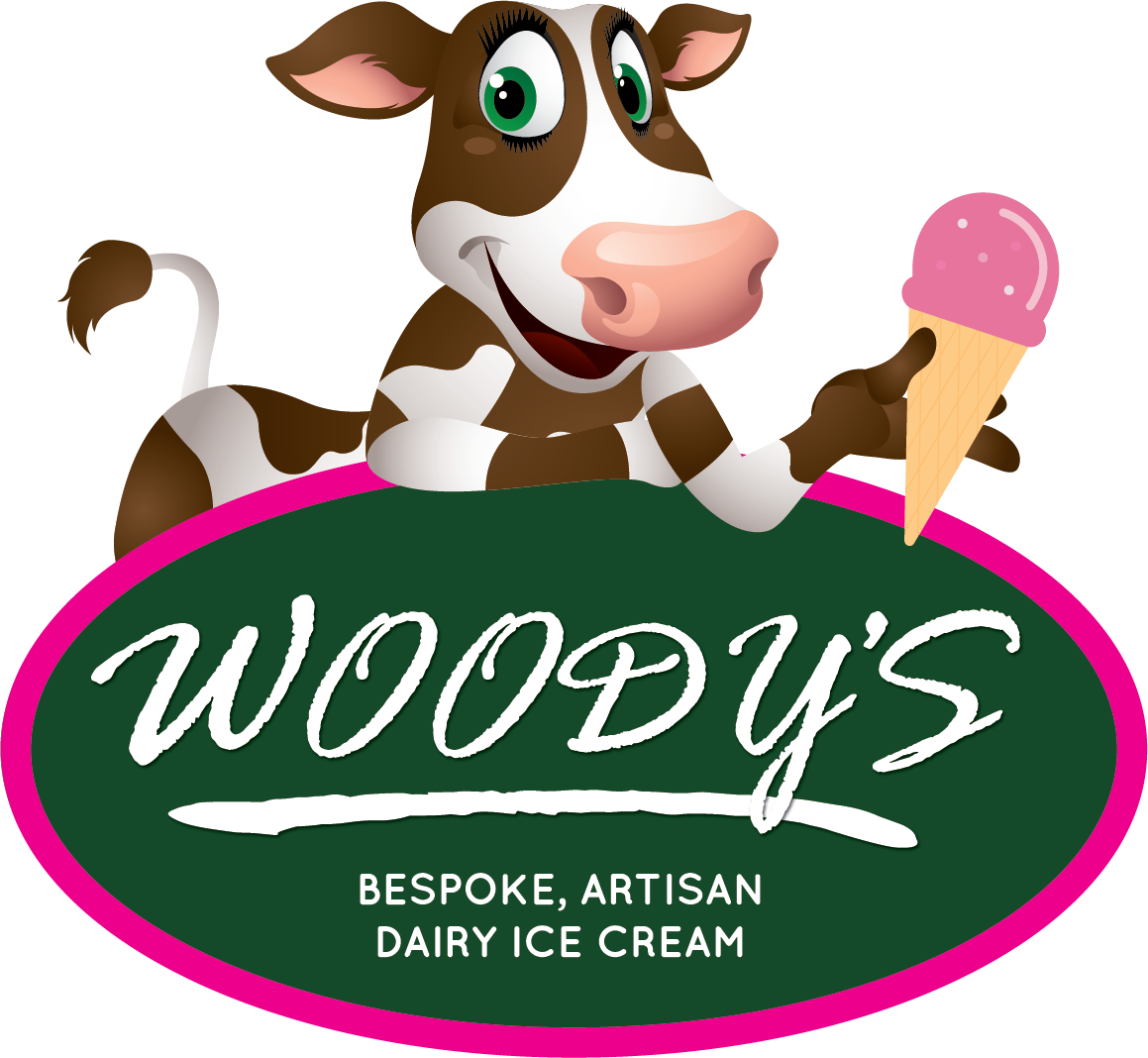 Why choose Woody's?
Our family have been producing milk now for 5 generations and it is this which allows us to produce the freshest, highly nutritional products for all our customers, as well as giving our Ice Cream it's unique, creamy mouthfeel and taste.
We have been in production for 18 years
We are bespoke
We are artisan
We deliver exceptional service
We produce over 80 flavours
We are family run
We take pride in our products
We use our own cattle's milk
We have almost zero carbon footprint
We are competitively priced
We offer 5 different types of vanilla ice cream
We use the finest Italian flavourings
We use local suppliers where possible
We produce a mix of modern and classic flavours
The list goes on…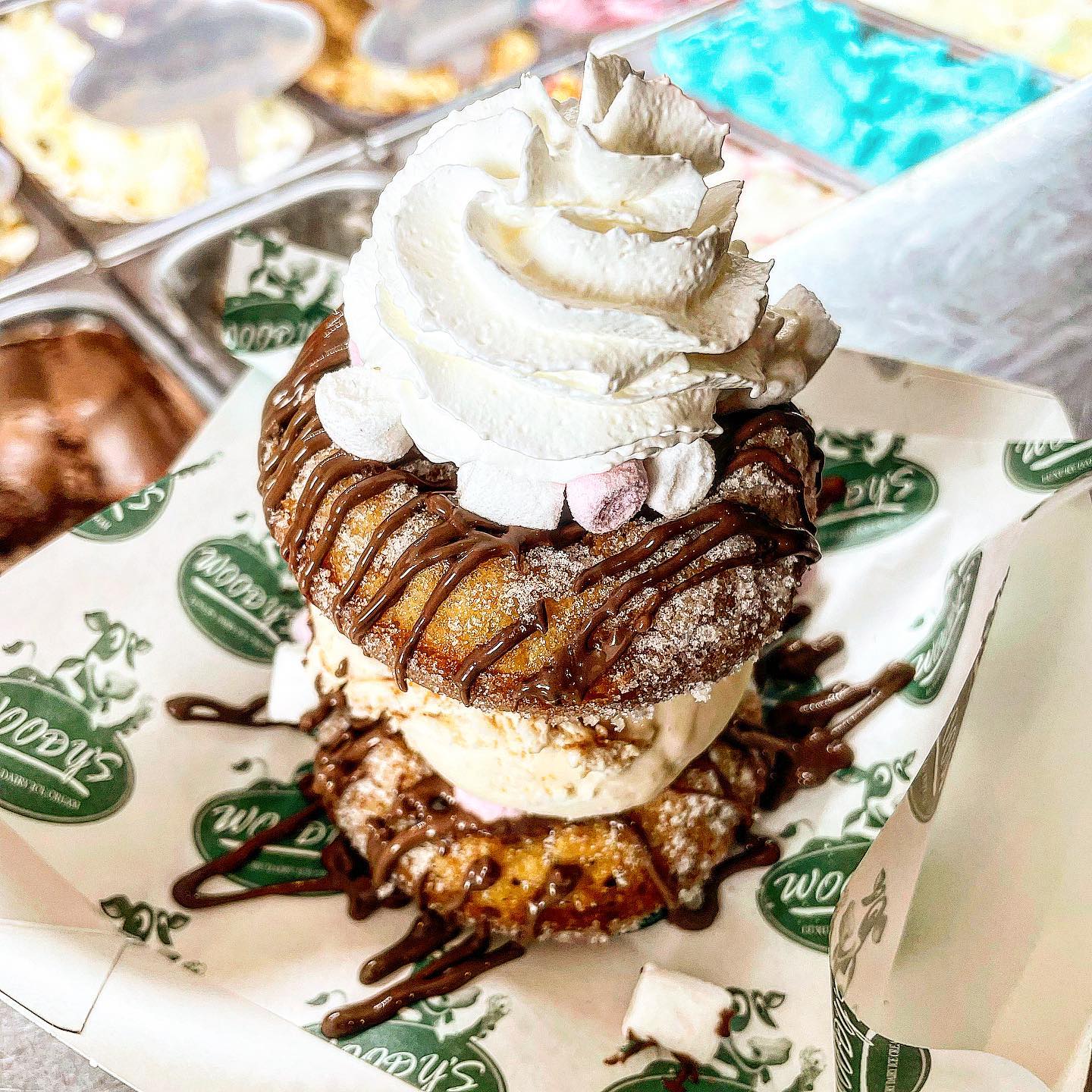 Indulge In Our Dessert Bar
June 2018 saw the exciting opening of our very own Ice Cream Parlour & Dessert bar right in the heart of Mauchline, Ayrshire. Indulge in your favourite ice cream flavours, hot desserts, hot, fresh, donuts, cheesecakes and hot drinks made with our very own creamy milk.
Open Wednesday – Friday 1-9pm
Saturday – Sunday 12-9pm